Maurice
TERRAIN: Contour lines in ERROR
Maurice 2018-09-13 18:45:06
---
I'm sharing this technical support issue

QUESTION:
I've defined my contour lines but instead of the elevation value, I see an "ERROR!!!" tag with a dashed red polyline.

ANSWER:
When you see this kind of error on your contour lines, it means that there are two or more overlapping contour lines at different heights.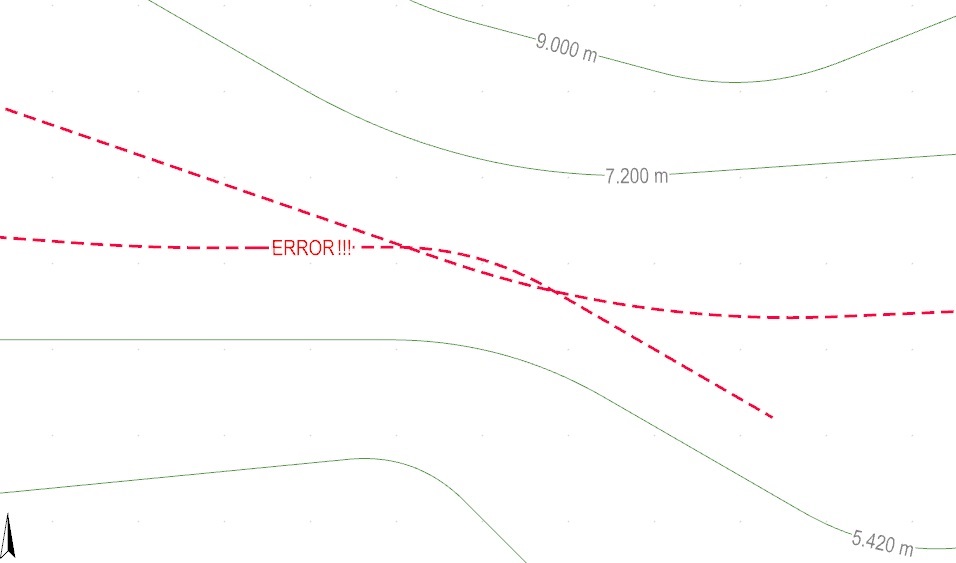 SOLUTION:
Simply move the contour lines area so as to have them sisde by side and at the same altitude.